Telemedicine
We are temporarily offering limited telemedicine appointments in some cases.
If you cannot or should not be seen at the office, please call 540-450-2706 to inquire about a telemedicine appointment. You must have an appointment specifically setup for telemedicine and at a specific time.
Agreement
On the call you will be expected to confirm you have read this agreement:
You have chosen to receive care through the use of telemedicine. Telemedicine enables health care providers to provide safe, effective, and convenient care through the use of technology. There are risks associated with the use of telemedicine, including equipment failure and information security issues. You also understand the provider cannot physically examine you. Do you consent to the use of telemedicine in your medical care today?
Instructions for Telemedicine
1) Install Zoom on your device (see below)
2) Join Zoom Meeting ID 540 450 2706.
3) You will be in a "waiting room" until the provider is ready.
4) When done select "Leave The Meeting".
Install Zoom on iPhone or iPad
1) Click on the App Store
2) Click on the Search button
3) Type in Zoom
Install Zoom: Android
Install Zoom: Mac or Windows
Click on Download Zoom
To Join The Meeting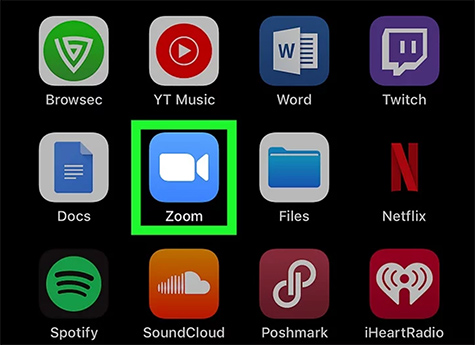 Use Computer Audio
If given the option choose "Use Computer Audio" when joining the meting:
Additional Instructions on Zoom's Site
Zoom has 3 separate help pages one for each device: